The Benefits of SEO For Your Business
Search Engine Optimization is #1 in Marketing ROI.
The Internet is now the de facto source for finding  products and service, so having your branded website show up in the search results for the products or services you give can bring perspective clients to your door or ringing your phone.  Besides paying for 
Google AdWords
 or other cost-per-click internet advertising, a strong SEO campaign is about the only way to get your site to rank high up on Google, Bing or other search engine results.  SEO gives you the best bang for your marketing buck. Yellow Page ads have taken a back seat to online advertising and thus their ROI has been greatly diminished, and for most businesses, T.V. or Radio spots are beyond their advertising budgets.  Web-based marketing on the other hand has flourished into the single most cost-effective marketing strategy.   A strong web presence is now the way businesses show credibility and authority in their market niche.  SEO can help to make your website grow along with your business even while you sleep.
Top Benefits of Search Engine Optimization
Long-Term Standings
Over time your SEO campaign will make your site and thus your business a creditable resource in your market niche. This in turn helps to keep your search rankings high and the customers coming day in and day out at a fraction of traditional marketing cost.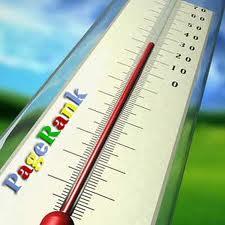 Out Rank and Beat Your Competition
A well optimized website and SEO campaign is the best and most cost-effective way to out rank and out shine your competition. The fact is Web users don't search through pages and pages of search results to find your business. Most won't go past the first page so it's a race to the top (or at least the first page) of the search listings. The higher up the ranking (listing) your site is, the more potential clients visit your site and in turn buy your products or services.
Increase your Company's Visibility
The internet spans the globe and so will your marketing efforts at no more cost beyond what it cost to market locally on the internet.  SEO works on a local, national and international scale.  Depending on how you focus your SEO campaign you can dominate your local market or reach customers across the nation or even the world.
24/7 Marketing
The internet never closes, nor does your website and thus your web-based marketing efforts are on the clock 24 hour a day, 7 days a week.  No other advertising medium can do this.
Cost-Effective Internet Marketing = Highest Advertising ROI
 SEO is one of the most affordable and effective marketing strategies today.  Web-based marketing is a fraction of the cost other traditional marketing practices like television, radio and yellow page ads it provides a greater ROI. 
Here are some great statistics on the subject.
Television and radio are time based advertising mediums.  They broadcast to mostly passive "non-targeted" audiences. Yellow page books are no longer considered a practical consumer search tool.  Internet marketing is always on, ready and waiting show your "active" target audience your products or services exactly when they are looking to buy it.
It doesn't get better than that!